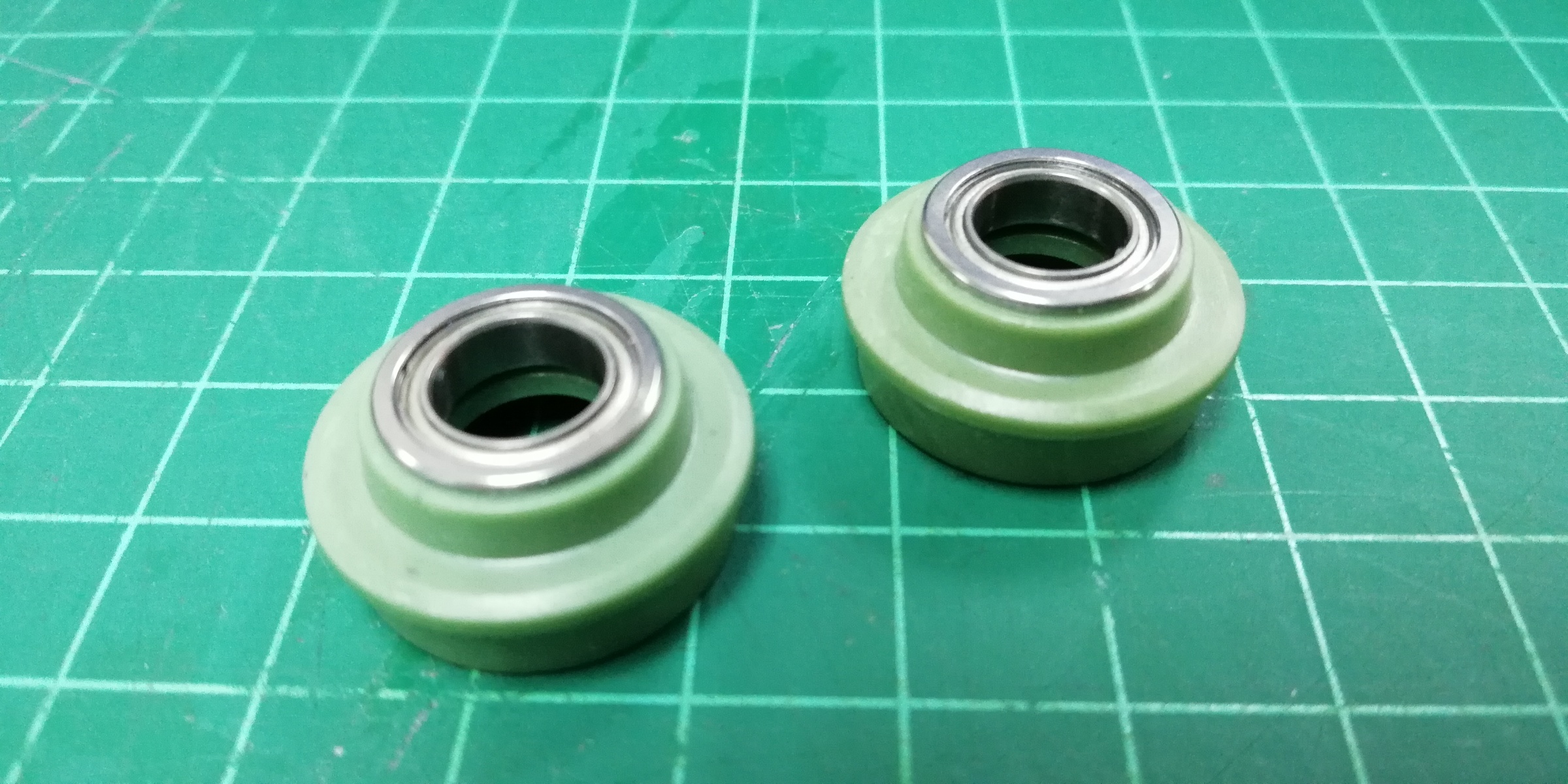 T-90 DAS (Drive Axle Supports) with bearings 7.99mm
for the HengLong T-90, to prevent the drive axle from wobbling.
the bearing housing is plastic and press fit onto the Heng Long lower hull.
you may apply glue to this, to have the plastic part fitted permanently.
the bearings are precision fit, please DO NOT GLUE this.
please note: will ONLY fit 7.99mm drive axles. ie: HengLong Ultimate Gearbox